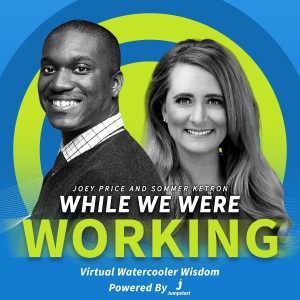 Tuesday Oct 10, 2023
California's Fast Food $20 Minimum Wage Increase + A Termination Compliance Checklist
Where do you go to discover the latest HR news and trends impacting your business?
Subscribe To Our Weekly HR Leadership Podcast:
Apple | Spotify | Podbean | YouTube | Audible | GoodPods
In this episode, we tackle the recent developments in California's minimum wage laws and the expanded protections for fast-food workers. We also provide a valuable termination compliance checklist.
Are you keeping pace with the ever-evolving HR landscape and feeling uncertain about how to navigate these shifts? Let us help:
https://jumpstart-hr.com/prepaid-hr-consulting-package/
At Jumpstart, we take pride in serving as a trusted source of guidance and compliance in employment matters, especially in the realm of terminations.
https://jumpstart-hr.com/30-minute-expert-hr-consult/
#humanresources #hrpodcast #hiring #californialaws #HRCompliance #EmployeeTerminations #HRServices #HRConsulting
Comments
(0)
To leave or reply to comments, please download free Podbean or