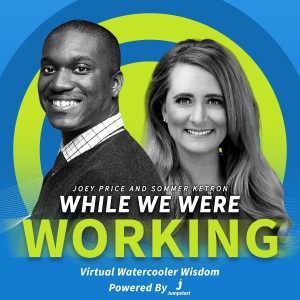 Monday Aug 14, 2023
Did NLRB Changes Make It Easier to Unionize? + Why Total Compensation Reports Help Keep Top Talent
Where do you go to discover the latest HR news and trends impacting your business?
Subscribe To Our Weekly HR Leadership Podcast:
Apple | Spotify | Podbean | YouTube | Audible | GoodPods
Need to update your employee handbook to make sure you're compliant with new  @NLRB  requirements? Hire our team to tackle this for you today: https://jumpstart-hr.com/product/employee-handbook-revision/
Want to create total compensation reports for your team but don't know where to start? Our team is ready to assist. Purchase a block of hours and let us tackle your to-do list today!: https://jumpstart-hr.com/prepaid-hr-consulting-package/
On this episode, Joey and Sommer discuss a recent National Labor Relations Board change that protects employee concerted activity as well as insight into helping your employees understand how much they're really getting paid.
This show is powered by Jumpstart:HR, LLC | HR Outsourcing, Recruitment, and Payroll Services for Small Businesses and Startups"
#humanresources #hrpodcast #employeeengagement #salary #workforceplanning
Comments
(0)
To leave or reply to comments, please download free Podbean or