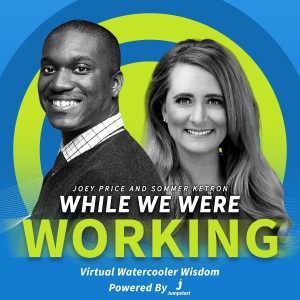 Wednesday Feb 22, 2023
Diversity In The Workplace: Practical Tips to Build a More Inclusive Workplace
Did you know that 26% of Fortune 100 companies don't have Human Resources in their C-Suite?
That's right, over a quarter of the most successful companies in the world don't have an HR person in their top leadership team. These are the statistics released by a new BambooHR study on the state of HR leadership.
But why is that?
It's not because HR isn't important. After all, human resources are the lifeblood of any organization. And we know that having amazing people leadership should be at the core of a business strategy.
But maybe it's because HR has traditionally been seen as a support function rather than a strategic one.
But times have changed. HR is no longer just about payroll and benefits. It's about driving culture, talent management, and employee engagement. And in today's business landscape, those are key strategic imperatives.
The key takeaway from this study is that even though a quarter of Fortune 100 companies can cope without HR in the C-suite, this is not something that small and mid-sized businesses should try to do. 
Tune in to hear us talk more about the stats from this study and what it means for your business.
In this episode's 'Consultant's Corner' we are exploring some of the things you need to do to have a more diverse workforce.
Often a time, companies will fill job positions through referrals. If your referral population only represents a specific demographic, it can create the unintended consequence of a less diverse workplace.
Joey and Sommer look at ways you can improve your retention and attraction of a diverse workforce through your recruitment efforts.
Tune in to learn more!
Key Takeaways
- 26 Fortune 100 companies don't have HR in the C-Suite (02:51)
- The diverse education backgrounds in HR leadership (05:09)
- Why your HR strategy needs to be at the center of your business strategy (10:08)
- Improving diversity in your workforce (11:37)
- Identifying gaps in your hiring (15:18)
- How to improve your diversity recruiting efforts (19:15)
Additional Resources
Check out our YouTube channel: https://youtube.com/@jumpstarthr
Do you need HR consulting for YOUR small business? We got you covered!
👉 Learn more at: https://jumpstart-hr.com/
Do you have a question that you want us to tackle on the show? 
📧 Email us at: hello@jumpstart-hr.com
--
📰 Article in question:
https://www.prnewswire.com/news-releases/26-of-fortune-100-dont-have-human-resources-in-the-c-suite-new-bamboohr-study-on-the-state-of-hr-leadership-finds-301729347.html
--
Bamboo HR Link: https://rewards.bamboohr.com/mzseYaP
--------
Navigating Difficult Decisions: A Guide To Small Business Layoffs: https://community.jumpstart-hr.com/navigating-difficult-decisions
Hosts: Joey Price & Sommer Ketron
This show is powered by Jumpstart: HR, LLC 
www.Jumpstart-HR.com
Comments
(0)
To leave or reply to comments, please download free Podbean or